Around every corner in town, you'll find a restaurant or fast-food franchise. From a physiological standpoint, humans were never designed to have food ready on a moment's notice. Primitive man hunted and gathered food, which controlled calorie intake with the daily activity. If you're trying to fight the battle of the bulge, food availability on every corner isn't helping your willpower. Learn a few tricks of the trade so that you can eat without overindulging.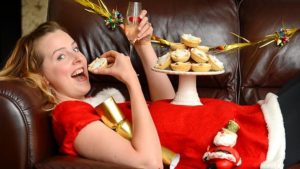 Eat off of a Plate
Eating from a plate may seem like common sense, but many people consume food on the go. They might eat out of a bag, over the sink or as they type at work. By mindlessly eating, you don't know how much you've actually eaten in a given meal. It's easy to just finish off a large bag of chips.
By placing any snack or meal on a plate, you see exactly what you'll be eating. There's an endpoint to the food when you clear the plate. You stop overindulging in its tracks.
Portion out Your Meals
The plate trick goes along with portion control. Use a dinner plate's diameter to help you with this strategy. Mentally divide the plate into four sections. Remind yourself that one section is for lean protein, such as meat. You only need about a palm-sized amount of protein in a meal.
Pick whole grains or another healthy carbohydrate for another section. Reserve the remaining, two sections for fruits and vegetables. This portion control covers every …
Resisting Temptation: How to Eat Without Overindulging

Read More