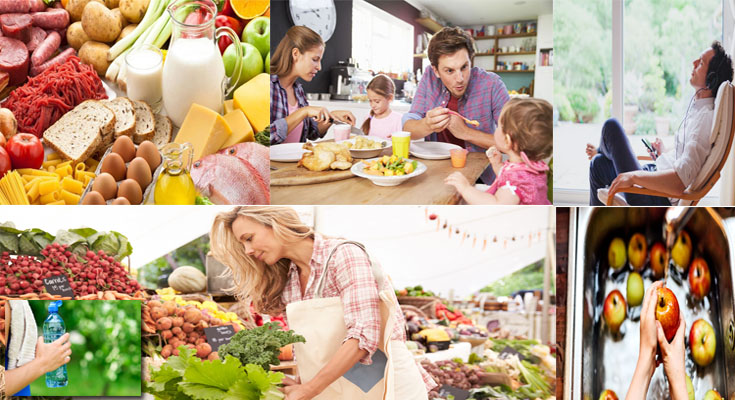 Eating Light
There is a huge array of great, fresh foods you can enjoy at this time of year. Fresh fruits and vegetables are chock full of nutrients your course, daily salad is always a favorite. Don't forget to put lots of different kinds of garden vegetables into that salad, not just lettuce. Add some fresh tomatoes, fresh herbs, cucumber, or radishes. To make it even more interesting, how about some pinenuts, walnuts, or pecans–any nut or seed will do. When I used to live in Malibu, we had an incredible organic garden. Oh, how I miss it! We had an amazing supply of tomatoes, so I created the perfect Greek Salad that had those juicy, sweet tomatoes in it and cucumber, red onions, and kalamata olives. I topped it off with walnuts for an extra crunch and add an olive oil and balsamic dressing. Sometimes I would add some chicken–voila–what a meal!
More Family Time Doesn't Mean Overeating
Let's face it, summer is usually a very social time. In many parts of the country, it's time to come out of hibernation. You pull out the barbeque and you are in heaven. You may decide to spend all summer long grilling. Make the family gathering not just about the food but about making connections with others. It's mostly about enjoying each other's company anyway, isn't it? While on vacation, in regards to your food choices, do the best you can when you are traveling. Just because its summer doesn't mean your healthy diet has to be thrown out the window.
Visiting Farmer's Markets
Visit your local farmer's market where you will find every kind of vegetable you can imagine. If you feel industrious, start or expand your garden. Expanding gardens was always a favorite of my mother's. Each year her …
Read More